Many people remember the name of Cresta Silks the company that originally started with a factory in Broadwater Road in 1929, then moving to Howardsgate in 1938 before settling into the Welwyn Department Stores in 1954.
As part of our Where Do You Think We Worked?project we hope to find out more about the company - the clothing it produced, the working conditions, rates of pay, how much the garments sold for, any promotional material, etc.
One of our most recent donations has been six samples of Cresta Silks fabrics - five pieces of printed silk and one of velvet.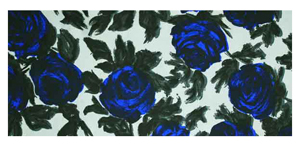 If you have any material relating to the company please do get in touch. We would love to hear from you.
back to top