The Trust has had a wonderful donation to its archive from Althea R whose stepfather worked at the Welwyn Stores. It includes a letter from George Bernard Shaw concerning the promotion of one of his books.
Pictured above is B.N.Langon Davies who was Buyer for the Welwyn Stores Bookshop - date c1949.
Here is the letter to Langdon Davies from George Bernard Shaw.
Althea herself is pictured in a clipping from the Welwyn Times dating from 1950 together with author Eric Williams as he signs a copy of his book 'Wooden Horse' at the Welwyn Stores Bookshop.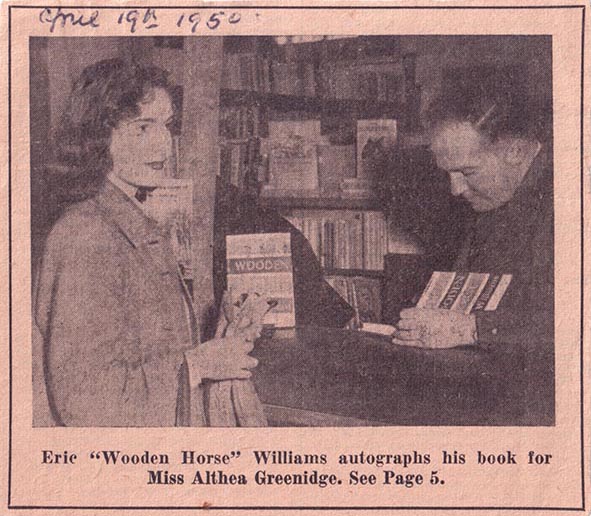 back to top